Brent W. Suttles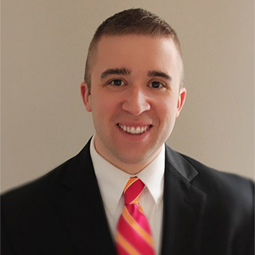 Brent opened The Suttles Law Firm with the vision of providing clients with consistent quality legal representation. The core of his mission is to ensure clients have the same experience that he would want. Education is a core value of The Suttles Law Firm. Brent often speaks to groups of law enforcement, first time homebuyers, real estate agents, and lenders. Brent served in local law enforcement for almost a decade prior to becoming an attorney and is a member of the South Carolina Association of Defense Lawyers and the National College for DUI Defense.
When not working, Brent enjoys spending time with his beautiful wife, Rebecca, and their two adorable children.
Cathy Gatchel
Cathy was raised in Moncks Corner and resides in Summerville. She joined the Suttles Law Team in November of 2017, and she brings 35+ years of work experience to serve our clients! Cathy's passion is providing a high quality of service for our clients.
When Cathy is away from the office, she loves spending time with her husband, Bobby, their son, Branden, and their family and friends.
Kimberly Hodges
Kim is a native of the Lowcountry and joined the Suttles Law Team in August of 2017. Kim served in the SC National Guard from 1996 until 2004 as a combat medic and worked as a Licensed Practical Nurse (LPN) in pediatrics from 2000 to 2006. Kim enjoyed her prior work and brings many of those same skills to the legal field. She now has over 10 years of experience as a real estate paralegal and is dedicated to guiding clients of The Suttles Law Firm through the closing process.
When not working, Kim enjoys spending time with her daughter and family.
Jamie Mattingley
Jamie graduated from The Citadel and received her J.D. from Charleston School of Law. Jamie works in estate planning, probate, business formation, and real estate. Jamie enjoys helping clients with business, family, and personal asset management and structure planning. She understands the process of planning can be overwhelming and tries to relieve the stress by helping people create a plan covering all aspects of life.
When not working, she enjoys spending time with her husband, Grant, and their daughter, Cora.